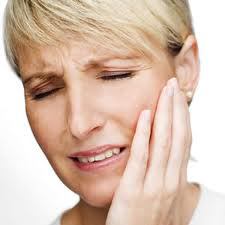 A broken jaw is a break (fracture) in the jaw bone. A dislocated jaw means the lower part of the jaw has moved out of its normal position at one or both joints where the jaw bone connects to the skull (temporomandibular joints).
If your teeth appear to fit together properly when your mouth is closed.
Apply ice to control swelling
Restrict diet to soft foods and if no improvement occurs within 24 hours, seek dental care to rule out subtle injuries.
If in doubt at any time, contact your dentist or seek medical attention.
A broken or dislocated jaw requires prompt medical attention because of the risk of breathing problems or bleeding. Hold the jaw gently in place with your hands while traveling to the emergency room. A bandage may also be wrapped over the top of the head and under the jaw. The bandage should be easily removable in case you need to vomit.
Please DO NOT attempt to correct the position of the jaw. A dental professional should do this.