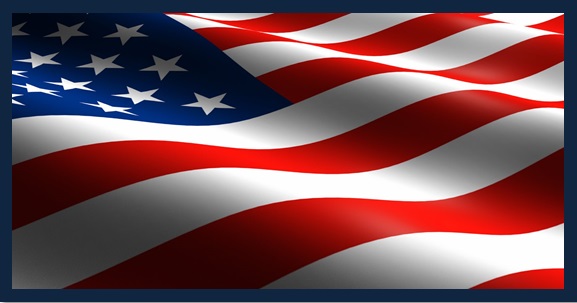 In the United States, Flag Day is celebrated on June 14. It commemorates the adoption of the flag of the United States, which happened on that day in 1777 by resolution of the Second Continental Congress. The United States Army also celebrates the Army Birthday on this date; Congress adopted "the American continental army" after reaching a consensus position in the Committee of the Whole on June 14, 1775.
In 1916, President Woodrow Wilson issued a proclamation that officially established June 14 as Flag Day; in August 1949, National Flag Day was established by an Act of Congress. Flag Day is not an official federal holiday. It is at the President's discretion to officially proclaim the observance. On June 14, 1937, Pennsylvania became the first (and only) U.S. state to celebrate Flag Day as a state holiday, beginning in the town of Rennerdale. New York Statutes designate the second Sunday in June as Flag Day, a state holiday.
Did you also know that the current American flag was a result of a school project? The resulting grade on the project was a B minus? In 1958, high school student Robert G. Heft of Lancaster, Ohio, was spurred on by his interest in politics and talk of Alaska and Hawaii becoming states to design a 50-star flag as a school project. His teacher, Stanley Pratt, gave him a B minus on the project, describing it as unoriginal. However, he would grant Heft a higher grade if Congress accepted the design. Thanks to the late congressman Walter Moeller, Heft earned his gold star when the design was accepted in 1960.