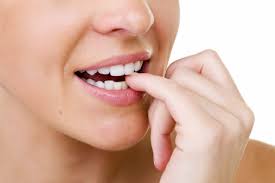 USA Today (7/19, May) discusses a new study, which CBS News first reported on last week, that finds children who suck their thumbs or bite their nails are less likely to develop certain allergies. The study, published in the journal Pediatrics, "observed more than 1,000 participants from childhood to adulthood," finding that "at age 13, 38% of children who frequently sucked their thumb or bit their nails had an allergy, compared to 49% of those who didn't." The results were similar for these individuals at age 32. Despite the findings, the authors said, "We do not suggest that children should be encouraged to take up these oral habits."
Harvard University (MA) (7/19, McCarthy) added that continued thumb sucking after permanent teeth come in may cause problems with proper alignment of teeth. The article notes the American Dental Association offers tips to help children stop sucking their thumbs, recommending, for example, parents praise children when they are not sucking their thumbs.
MouthHealthy.org provides additional information on nail biting and thumb sucking for patients.