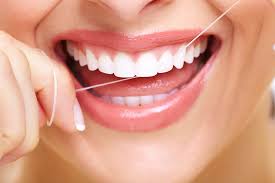 Business Insider (8/21, Gillett) includes brushing teeth and flossing among "17 quick and easy daily habits" that readers recommend to become a healthier person. The article notes that the ADA recommends brushing twice a day and flossing daily. Not following this guidance could increase the risk for developing other health issues, the article adds.
In an article in the Free Press (ME) (8/18), the Maine Dental Association noted that "the American Dental Association recommends brushing for two minutes twice a day with a fluoride toothpaste, cleaning between teeth once a day with floss or another interdental cleaner, and visiting a dentist regularly."
In the Harvard University (MA) (8/17) "Harvard Health Blog," Robert Shmerling, MD, an associate professor in medicine at Harvard Medical School, discusses recent news questioning the benefits of dental flossing, citing a lack of research. Dr. Shmerling states, "These headlines...miss the mark on this flossing kerfuffle," and he adds that "unproven is unproven, not disproven." The "obvious next step," says Dr. Shmerling, is for researchers to have "a well-funded, well-designed study" to examine the health impact of flossing. In the meantime, "I'm not going to wait for the research; I'm going to keep flossing," he states.
The ADA has released a statement on the benefits of using interdental cleaners, and a Science in the News article titled "The Medical Benefit of Daily Flossing Called Into Question" discusses evidence about the impact of flossing on oral health.
MouthHealthy.org also provides resources for patients on flossing, including the correct flossing technique.