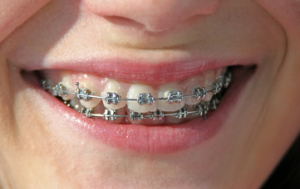 US News & World Report (7/27, Esposito) reports that adults are increasingly "getting braces to straighten their teeth, fix their bites and improve their smiles." The article reports that "adults made up a record high of nearly 1.5 million orthodontics patients in the U.S. and Canada," according to a 2014 survey from the American Association of Orthodontists. According to the article, "This rising popularity" is due in part to "orthodontic options that make braces inconspicuous."
MouthHealthy.org provides additional information for patients on braces.
JADA Article Discusses Antibiotic Use In Dentistry.
The Centers for Disease Control and Prevention (7/25) reported that the CDC and the Organization for Safety, Asepsis, and Prevention (OSAP) collaborated to publish an article in The Journal of the American Dental Association August issue, concerning responsible antibiotic use in dentistry. According to the article, "In an effort to improve antibiotic use in dentistry, best practices were developed to guide dentists through the entire antibiotic prescribing process."
The Oral Health Topics on ADA.org provides additional information on antibiotic stewardship for dental professionals.