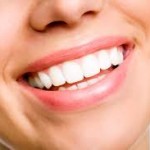 The American Dental Association guidelines recommend dental sealants for all children and teens due to the tremendous effectiveness of sealants to prevent and arrest the progression of caries. The oral health community and the public have been concerned about the potential adverse effects associated with the release of BPA from resin-based dental sealants. Testing by the ADA Science Institute found:
1.BPA detected at trace levels on dental sealants
2.BPA exposure from dental sealants is 100 times lower than BPA present in the air
3.BPA levels in dental sealants tested were well below the daily exposure level set by the EPA
Read the full report in the new online edition of the ADA Professional Product Review and share this helpful infographic on the safety of dental sealants with your patients.