The University of Southern California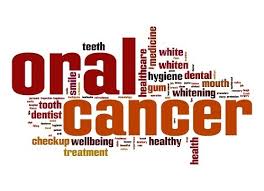 states that according to the Oral Cancer Foundation, "nearly 50,000 Americans will be diagnosed with oral cancer this year," and "only about half will be alive five years after diagnosis." Oral cancer patients have an 80 to 90 percent survival rate when the cancer is found in the early stages. However, most patients are diagnosed in the later stages, according to the foundation. With this in mind, the article stresses the importance of oral cancer screenings for early detection.
The ADA News reported previously that April is Oral Cancer Awareness Month, "an apt time for dental professionals to review information about oral cavity and oropharynx cancers."
Oral Health Topics on ADA.org offers information on oral and oropharyngeal cancers for dental professionals, including statistics and a protocol for oral cancer examinations. The ADA's consumer website, MouthHealthy.org, also provides information for patients about oral cancer.