In a consumer-directed video on the Business Insider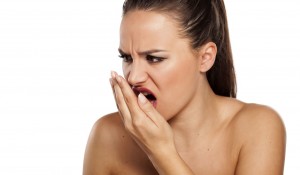 website, American Dental Association spokesperson Dr. Ada Cooper provides tips to avoid bad breath, which can be caused by several factors, including poor oral hygiene and dry mouth. Dr. Cooper reminds people to brush their teeth at night to remove food from the mouth. In addition, brushing the tongue and drinking plenty of water can help remove odor-causing bacteria, says Dr. Cooper. If these methods do not help, Dr. Cooper encourages people to visit their dentist to determine if something else may be causing bad breath.
MouthHealthy.org provides additional information for patients on the causes of bad breath and solutions for it.