January 5th, 2021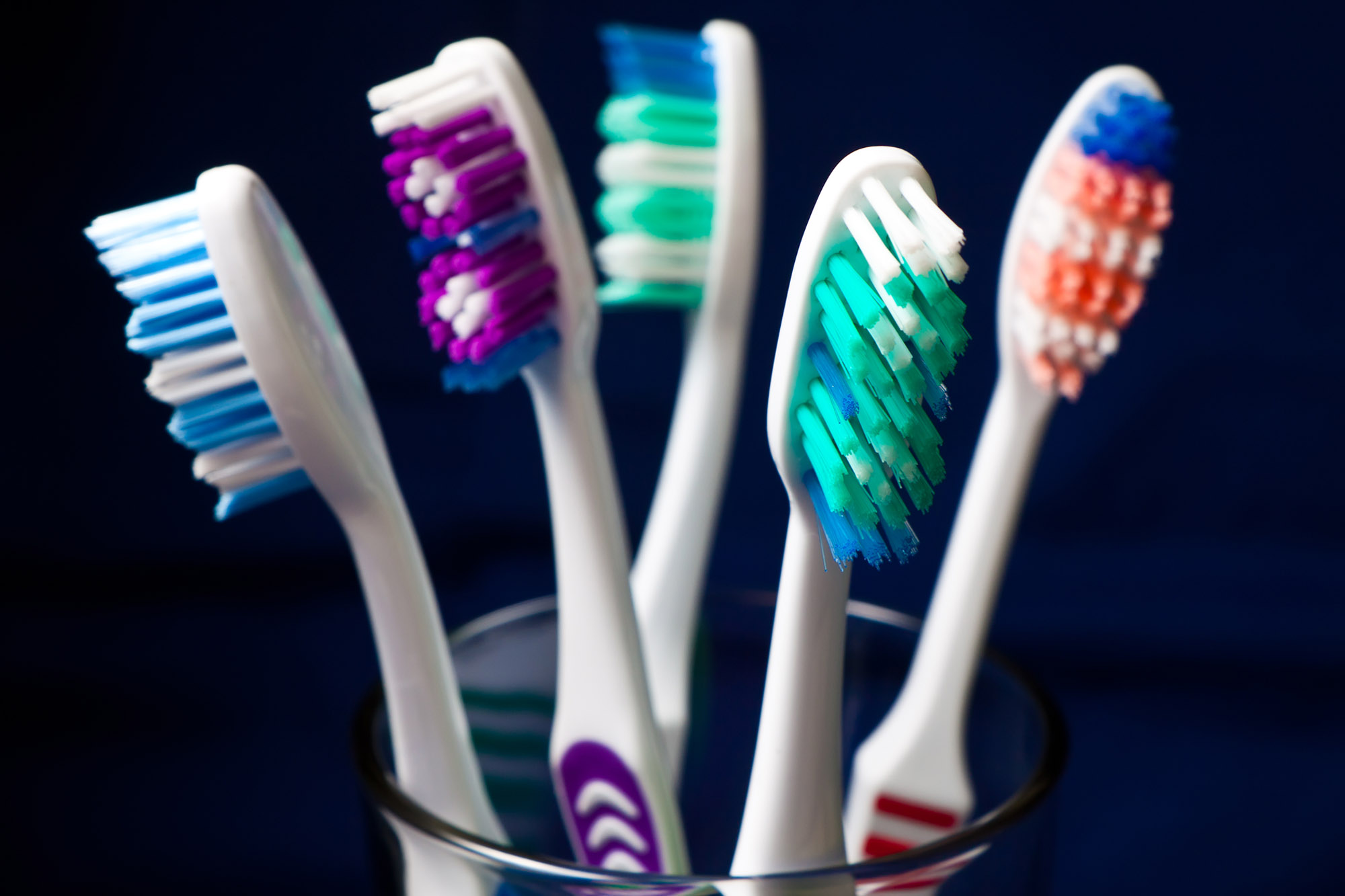 Happy New Year everyone! With the new year, we tend to make resolutions and goals, including breaking bad habits. Here are some dental bad habits that are important to work on.
Keeping Your Toothbrush Too Long
The American Dental Association highly recommends changing your toothbrush every 3 months. Frayed and broken bristles won't keep your teeth clean. The best trick to remembering is to change your toothbrush at the start of the new season!
Not Brushing Long Enough
On average, a person brushes their teeth for 45 seconds. You should actually brush your teeth for 2 minutes, twice a day. Setting a timer or humming a song to yourself would be great for helping fight this bad habit.
Brushing Too Hard
You may think brushing harder will make your teeth cleaner, but it could actually damage your gums. So be gentle with you teeth.
Brushing Right After Eating
Try waiting at least 60 minutes before brushing your teeth after you eat, especially if you had anything acidic like lemons or soda. Drink water or chew sugarless gum with the ADA Seal of Acceptance while you wait to brush.
Storing Your Toothbrush Improperly
After brushing, keep your toothbrush upright and in the open. Putting your toothbrush in a closed container gives germs more of a chance to grow.
Using a Brush with Hard Bristles
Soft bristles are a safe bet. And remember to be gentle while you're brushing! If you have any questions about which toothbrush is best for you, talk to your general dentist.
Improper Brushing Technique
Here's one technique to try for a thorough brush: First, place your toothbrush at a 45-degree angle to the gums. Then, gently move the brush back and forth in short (tooth-wide) strokes. Next, brush the outer surfaces, the inner surfaces, and the chewing surfaces of the teeth. Finally, to clean the inside surfaces of the front teeth, tilt the brush vertically and make several up-and-down strokes.
Using a Brush That's Not Best for You
There are many different toothbrushes that you can use, including manual and power brushes. Try different types until you find the best one that works for you.
source: mouthhealthy.org