September 16th, 2015
During a person's orthodontic treatment, the upper jaw (maxilla) and the lower jaw (mandible) can be more uneven in their positions than in traditional cases of misalignment. In these situations, based on a clinical diagnosis and digital imaging, the orthodontist may recommend wearing headgear braces for a certain portion of your child's overall orthodontic treatment. But what are they, and how are they different from your traditional wires and brackets?
What Is Headgear?
Headgear is the general name for a type of external appliance that applies specific forces to guide the growth of your face and jaw, according to the American Association of Orthodontics (AAO). Orthodontists use them in special cases where your teeth need to move into a position that isn't possible with brackets, wires or clear retainers found in routine care. Because these braces consist of wires that engage both the inside and outside of the mouth, you or your child may feel that it looks a little strange. But it is used by orthodontists very often and for a common purpose – and it's a necessary part of the beautiful end result.
What Is It Used For?
Retraction headgear (also known as Class II correction) is designed to retract the upper jaw, and protraction headgear (also known as Class III correction) is used to move the upper jaw forward while guiding and stabilizing the lower jaw. The process chosen depends on the patient's individual needs. Headgear appliance therapy is usually used when a child or young adult is still growing in order to take advantage of the bones in the jaw when they're still erupting into place. This way, the appliance can guide the teeth and jaw bones into their new positions before they've settled.
How Is It Fitted?
There are two common types used: The "facebow" type consists of a single strap that fits around the back of your neck and has a wire that attaches to the front braces of your teeth. The "J hook" type uses wires that attach to your braces and straps that fit over your head and neck. The appliance should be worn 12 to 14 hours per day.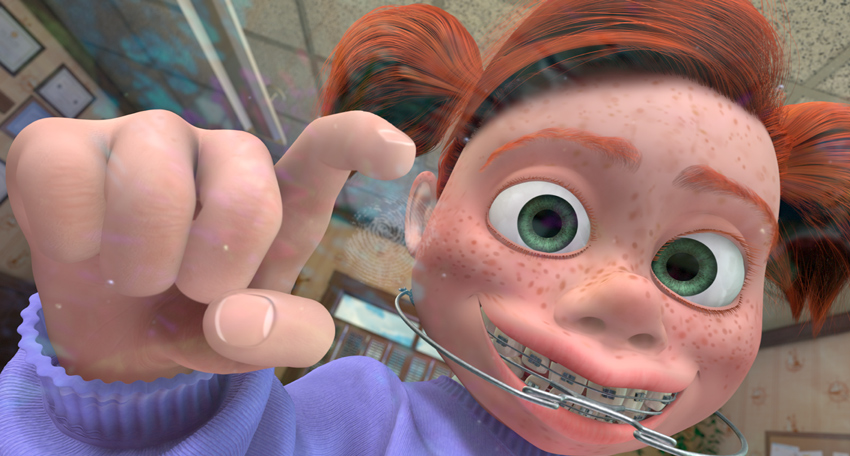 Are There Special Instructions for Headgear Wearers?
Because the additional appliance hooks onto the existing braces, headgear braces have to be removed when eating, sleeping, playing sports or any time the patient might accidently have it pulled or bumped during physical activity. Regardless of the little extra effort required when wearing orthodontic headgear, the healthy and beautiful smile achieved when the treatment is complete will have made the hard work involved well worth it.