April 20th, 2015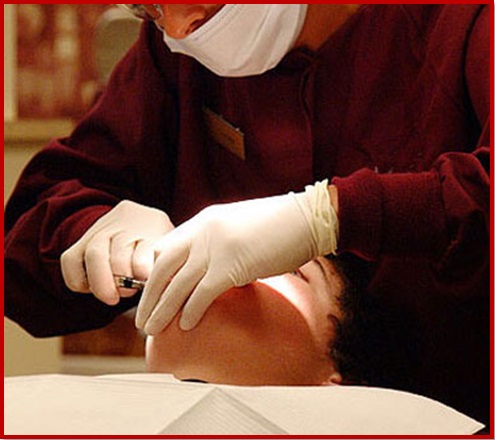 If you have just gotten braces or had them tightened, it may take a few days for your teeth to adjust. During this time, you'll want to take extra precautions to prevent unnecessary pain and potential damage to your teeth, gums, and appliances. Don't worry: Any discomfort you experience will soon disappear. And it'll all be worth it in the end. Your new, beautiful smile will be yours for a lifetime!
Change What You Eat
Eating inappropriate foods can cause unnecessary pain. Here are some easy ways you can adapt your diet and eating habits after an adjustment.
1.  Cut your food into small pieces. Any food that requires chewing can be cut up into bite-sized pieces. This includes sandwiches, pizza, meat, and bread.
2.  Eat softer foods. In the first couple of days, stick to soft foods such as yogurt, pudding, and soups. Mashed potatoes and applesauce are good options as well. It's easy to cook fruits and vegetables to make them softer: just steam them in the microwave!
3.  Be gentle with your teeth. Braces give your teeth a workout, so to ease soreness, be gentle with your teeth. Avoid chewy foods that can further irritate already-sore teeth and gums.
Dealing with Discomfort
Even if you alter your diet and take extra precautions, your mouth may still be sore or irritated. Here are some ways to reduce any lingering discomfort.
1.  Eat slowly and carefully. If it hurts to chew something, stop! If chewing is needed, try to use your back teeth as much as possible.
2.  Put pain on ice. Try sucking on some small pieces of ice. Don't chew on the ice; this will make your discomfort worse. You can also use an ice pack or put frozen peas in a bag and apply pressure to the sore areas.
3.  Use wax. Put wax on any metal part that irritates your mouth. If you need some, please let us know!
4.  Do a salt rinse. Dissolve one teaspoon of salt in eight ounces of lukewarm water. Swish this solution in your mouth for just a couple of minutes. Just don't swallow the salt water.
Following these simple tips will get you back to smiling in no time! If you have any questions about your treatment, or how to eat with braces, please give us a call or ask us during your next appointment!