August 19th, 2021
When your dog is overdue for a groom, you wouldn't bring them to your appointment at the salon. To maintain a poodle's luscious locks or a husky's thick winter coat, you visit a groomer, the definite choice in caring for your dog's specific needs. Well, the same is true for orthodontic treatment!
The uniqueness of each individual's tooth structure means that every case is going to be treated a little differently, whether it's an overbite, protrusion, cross-bite, etc. Orthodontists are specialized in properly aligning teeth and jaws and possess the dental training to give you your best smile, making them an easy choice for orthodontic treatment. To put it simply, it's best to see an orthodontist for orthodontics!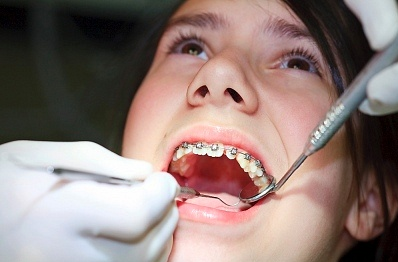 Here's why:
1. Orthodontists are specialists.
Orthodontists are specialists who focus on the bite and alignment of your teeth. Dr. Johnson prides herself in being a perfectionist when it comes to delivering the best, most comfortable smile to each and every patient.  Her job as an orthodontist is to not only make sure that your smile looks great, but your bite feels good and functions properly, too.
2. Orthodontists have 3,700 hours of orthodontic training.  YES! 3,700.
In addition to dental school, orthodontists are the only dental specialists who have additional education and training focused exclusively on the movement of teeth, jawbones, facial bones, and soft tissue–3,700 hours of specialized training to be exact. They understand growth and development and are also called dentofacial orthopedists.  Dr. Johnson also takes time outside of the office to continue her dental training by regularly attending seminars, group-study programs, and working together on complex cases to achieve the best treatment possible for her patients.
3. Because of their extensive training, they can provide you with a truly customized treatment plan.
Straightening teeth and aligning the bite are both complex biological processes, not quick fixes. With expertise in those complexities (like changes in jaw bones, facial bone and soft tissue as teeth are moved), Dr. Johnson and her staff are well-equipped to provide a truly custom treatment plan that is best for you. When it comes to your health you don't want to miss any critical factors. When it's time to make an appointment for yourself or your family, take comfort in knowing that, by selecting Dr. Pamela Johnson and her staff, you will be seeing the right person for the job.
https://aaoinfo.org